Toro 75742 42" TimeCutter® Zero Turn Mower
Product Number: 75742
Have Questions?
Our experts are here to answer your questions!
STORE PICKUP OR LOCAL DELIVERY ONLY
42" TimeCutter® Zero Turn Mower
Featuring Smart Speed® Control System
  AT REBATE PRICE FROM TORO TILL THE END OF SEPTEMBER 
More Time For You - Cut mowing time up to 50%* with zero-turn steering, giving you a gorgeous lawn and more time to enjoy it.
Creature Comforts - Enjoy a more comfortable mow with added features like an under-seat storage cubby, front step-through and cup holders.
Space Saver - Mow in tight spaces and enjoy the extra room in your shed or garage to store your kayaks, kids toys and everything in between.
Pick Your Pace - Take control over your mowing speed, while never sacrificing blade tip speed with Smart Speed® Technology.
Engine
22.5 hp** Toro Commercial V-Twin 708cc w/Self-Cleaning Air Filter Housing
Fuel Capacity
3 gal 
Cutting Width
42"
Cup Holder
Standard
Engine Displacement
708cc
Foot Operated
Height of Cut
Optional
Ground Speed
MOW: 7 mph/3 mph (11.3 km/h / 4.8 km/h) TRIM: 5.5 mph/2.4 mph (8.8 km/h / 3.8 km/h) TOW: 4 mph/1.7 mph (6.4 km/h / 2.7 km/h)
Height of Cut
1.5" - 4.5" 
Hitch Bracket
Standard
Hour Meter
Optional
Seat
16" Handcrafted
Steering Controls
Dual Wrap Around Levers
Tires
11" x 4" Front, 18" x 7.5" Rear
Transmission
Dual Hydrostatic HG-ZT2100
AIR FILTER:  
PRE FILTER: 
OIL FILTER: 
FUEL FILTER: 
SPARK PLUG: 

DECK BELT: 

DRIVE BELT: 
BLADE: 

ENGINE OIL: 
Features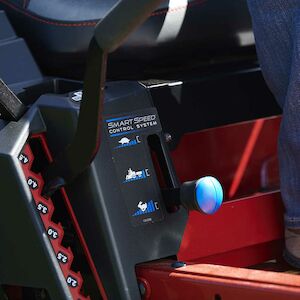 Smart Speed® Technology
Take control over your mowing speed, while never sacrificing blade tip speed.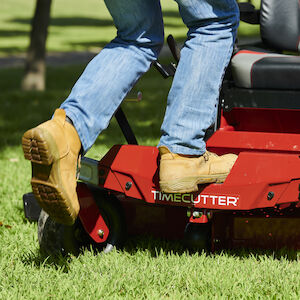 Step-Through Front End
Getting on and off the mower to pick up yard debris and other obstacles is a breeze with a step-through front end.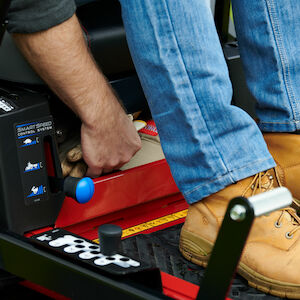 Storage Cubby
Now there's a convenient and safe space in your under-seat cubby to store important items.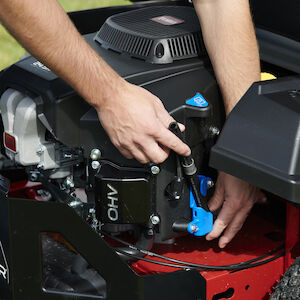 Toolless Oil Change
Spend less time maintaining your mower with toolless oil change and filter.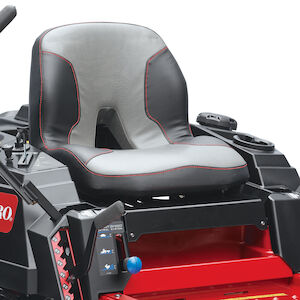 Handcrafted Seat
Ride in style with a handcrafted seat that provides the ultimate in padding and back support.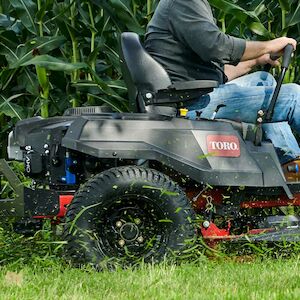 Wet Spray Blocking Fenders
Shield your engine from tire spray and avoid backsplash on you with protective tire fenders.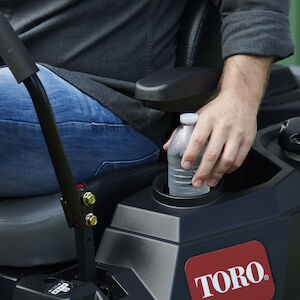 Cup Holder
Stay cool and hydrated with a built-in cup holder.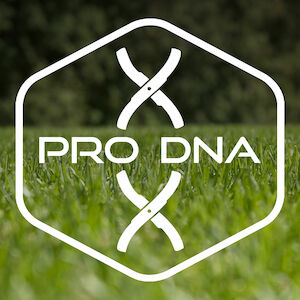 Pro DNA
Commercial DNA courses through these machines' veins with the same technology professionals depend on. Get a beautiful, professional-looking lawn.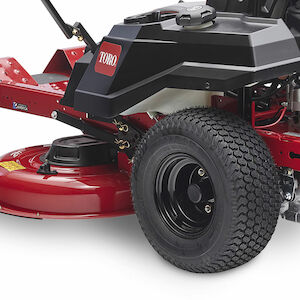 Wide Rear Tires
Wide tires to reduce rutting in soft ground.