Stihl RZ 261 ZERO-TURN WB02-011-3610-US
Product Number: WB02-011-3610-US
Have Questions?
Our experts are here to answer your questions!
 

STORE PICKUP OR LOCAL DELIVERY ONLY
STIHL RZ 261
Whether it's a large residential lawn or farm and ranch property, the STIHL RZ 261 is the largest consumer model of zero-turn mower in the STIHL lineup, making it the ideal fit for a range of properties. Powered by its reliable 25 hp V-Twin Briggs & Stratton engine and built on a versatile four-wheel suspension system with adjustable rear shock absorbers, the STIHL RZ 261 delivers the power to take on the job, plus the support to get it done comfortably. The Hydro-Gear® ZT-3100 transaxles enable 8.5 mph forward ground speed for smooth and efficient cutting. Two USB-A ports allow users to charge devices while mowing, helping make the STIHL RZ 261 a fantastic combination of performance, comfort and capability.
Engine Brand
Briggs & Stratton Commercial V-Twin
Fuel Tank Capacity (gal)
3 Gal With Fuel Guage
Hour Meter/Instrumentation
Hour meter in control panel
Dual USB-A2.0 Charger
Yes
Cutting Height (in)
1.5 - 4.5
Height Adustment
13 Manual (spring)
Spindles
Aluminum, Greaseable
Suspension
Pivoting Front Axle & Rear Suspension With Shocks

Deck Construction
10 Guage Fabricated
Caster Tires (in)
13 x 6.5 - 6
Drive Tires (in)
22 x 11 - 10
Ground Speed-Fwd (mph)
0-8.5
Ground Speed-Rev (mph)
0-4
Overall Width (in) Deflector Down/Deflector Up
Seat Package
Mid-back seat  18"
Certified Roll-over Protection System
N/A
Parking Brake / Safety Circuit
Hand-operated internal transaxle brake
Warranty (Engine) †
3-Year Limited Manufacturer's Warranty
Warranty (Balance of Machine) †
Consumer Warranty 3-Years 500 Hours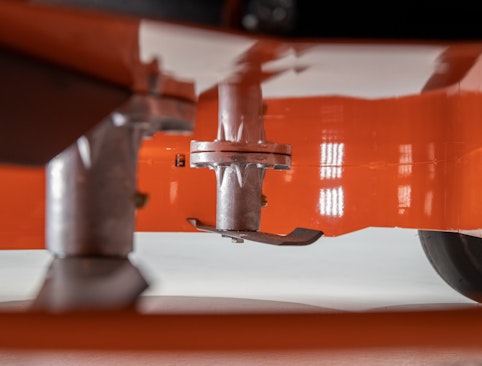 GREASEABLE ALUMINUM MOWER DECK SPINDLES
The greaseable aluminum mower deck spindles allow for easy maintenance and extend the life of each spindle.
..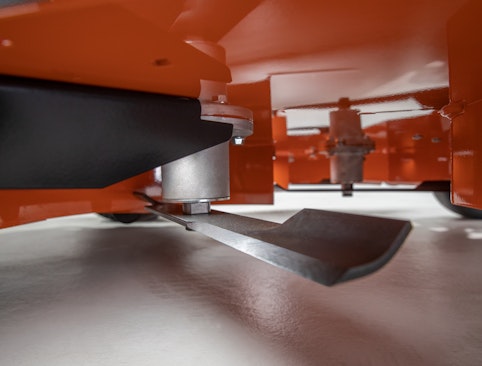 MARBAIN® HARDENED BLADES
Forged from an exclusive, patented heat-treating process, MARBAIN blades are engineered to give users optimal cut quality from a blade built for performance and durability.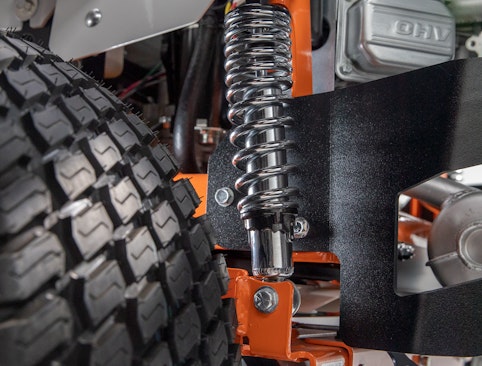 REAR SHOCK ABSORBERS
The RZ 152 and RZ 261 models feature adjustable rear shock absorbers that give users the ability to find the right level to match their yard terrain and maximize their comfort.